Customer Review
We check reviews on our products before they are published. Each review is individually checked to see if it was made by a consumer who actually purchased the goods or services from us. An activation takes place only after 24 h at the earliest.
checked reviews:
S. Wenzl (from 15.01.2022), translated
I have been a single parent for a long time and therefore always have to save a little and watch the money. Last year in summer I started to put a little money aside for these warm underwear and I have to say - it really paid off! I went skiing with my two kids for a couple of days during the holidays and for the first time this year they didn't have to listen to mum saying "I don't want any more, I'm so cold"! This year I was almost disappointed when the lift was switched off! THANK YOU THANK YOU THANK YOU dear team!
Herbert R. (from 17.03.2021), translated
My wife is an enthusiastic Mark rider, but the colder it gets outside, the less she enjoys it - last Christmas I surprised her with your great underwear. Since then, it doesn't matter when she does her job - she was happy to do it again and at any time of the year!
M. Lang (from 08.11.2020), translated
I work in a small ski resort and my job there is to help skiers when they have problems with the drag lift - so that means I spend the whole day there. There is forest all around, so the sun never really reaches it. When I sit there a little longer, I shiver all over, which is why I ordered your thermal underwear last winter. I forgot to give you my positive feedback, but now when I ordered the replacement batteries, it came back to me. So belatedly - thank you very much!
René K. (04.09.2018), translated
Dear Ladies and Gentlemen. I have bought the underpants for my wife because she rides to work on her bicycle (also in autumn as long as it does not snow). With the cold wind here she always freezes strongly in the thigh area and in the knee area. Now she puts on her Thermo warmers every day and feels much better.

Irmgard T. (17.09.2018), translated
Hello! I ordered your shirt to hunt. I've tried it once until now. It's great! The highest heating setting was a bit too warm for me, so I switched it down. The battery has surely heated 4 hours. In winter I might need the red heating level. I am really satisfied. Thank you.
Order Thermo Underwear!
Shipping methods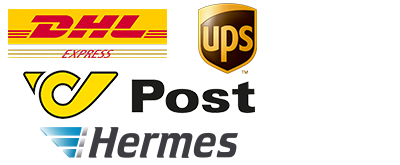 Payment methods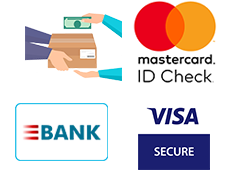 Advantages
best price guarantee
Purchase directly from the manufacturer
Mail order company since 2007
2 years warranty
Free shipping from € 165,00
Positive customer reviews
Fast service in case of customer enquiries
Tested quality
Certified Security
High data protection
| | | | |
| --- | --- | --- | --- |
| | hunting | | skiing |
| | snowboarding | | sailing |
| | biking | | fishing |
| | motorbiking | | hiking |
| | coss-county skiing | | horse riding |
| | working | | camping |

Thermo Underwear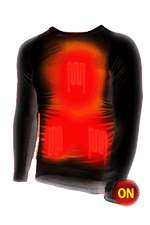 The Thermo Underwear has 3 different temperature levels with 34 degrees C, 39 degrees C and 44 degrees C.




This winter, do your hands a favour.Keep them warm even on the coldest winter day with Thermo Gloves, the world's first wire-free rechargeable heated gloves.
Did you know?


New since September 2018 are our Thermo Ski Gloves, which are lined and insulated in addition to the integrated heating element. This means that these gloves can be ideally used as outer gloves for skiing and all other outdoor activities. A very modern resistant material on the palm of the glove allows a very good grip.